Image Courtesy Suzuki South Africa
The Suzuki Swift Dzire is a sedan with a choice of manual or Auto Gear Shift automatic transmission, featuring aerodynamic design and high performance, as well as generous trunk space. Swift Dzire will allow you to enjoy a comfortable ride wherever you want.
Its ground clearance and load capacity, allow the Swift Dzire to easily accommodate trips to the office, monthly grocery shopping and even a relaxing Sudan holiday with the ability to carry up to 5 passengers.
Functional design
The interior of the Suzuki Swift Dzire is uniquely finished with executive yet sporty styling, ideal for those who lead an executive lifestyle and need good interior space to travel comfortably.
Space and Dimensions
With seating for 5 passengers, the Suzuki Swift Dzire will provide you with interior comfort with adequate seat spacing for travelling with friends and family. With a boot capacity of up to 378 litres, you can carry up to 4 large suitcases.
Image Courtesy Suzuki South Africa
The Swift Dzire has great fuel efficiency because it is a highly lightweight sedan featuring Suzuki's Heartect platform, which provides rigidity, strength and lower weight resulting in lower fuel consumption, ideal for the city.
Travel in comfort
If your routine is to travel between the city, the Swift Dzire is an ideal car for you, because it will give you the comfort and space you need to travel without limits, and enjoy the road to the fullest. 
Technology
The Suzuki Swift Dzire features an AM/FM Radio entertainment system with MP3, CD and AUX compatibility. That will allow you to enjoy the best music on every journey. The dashboard of the Suzuki Swift Dzire, will allow you to have a control of the speed in march, with a screen that allows you to visualize the fuel efficiency and mileage traveled.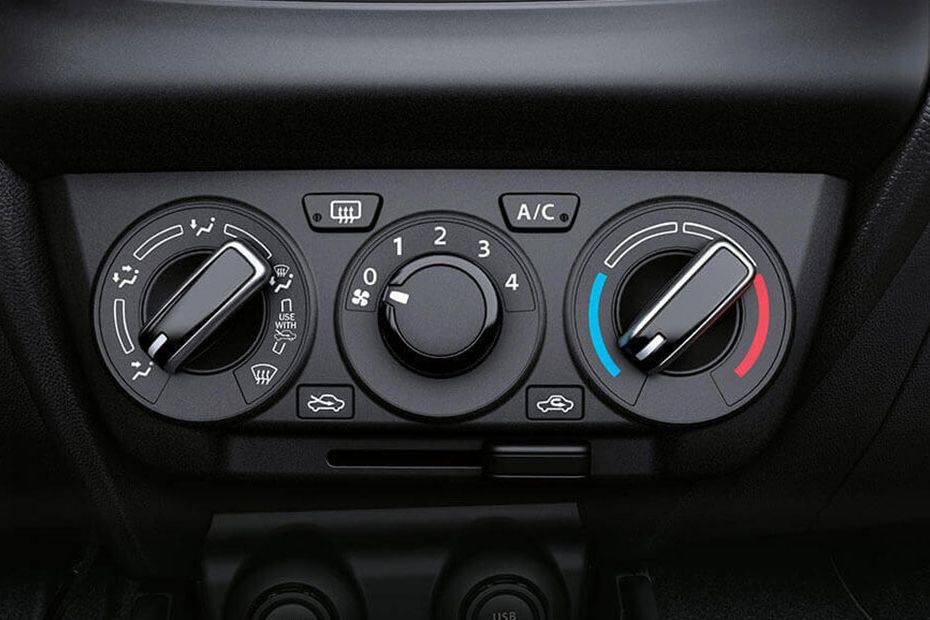 Image Courtesy Suzuki South Africa
Hill Hold Brake Control
Prevents the vehicle from rolling backwards while stopped on an incline by activating the brakes for up to 2 seconds after the driver takes pressure off the brake pedal to depress the accelerator.
Fuel Efficiency
With a 1.2-litre K12M engine, it allows you to achieve everyday fuel efficiency thanks to its lightweight body, so you can enjoy taking your car wherever you want to go without wasting a lot of fuel.